Trying to Find Condos for Sale? Visit Green Square Today!
We are a family-oriented community with condos for sale in Kelowna!
Visit us at Green Square's showhome.
12-4pm Daily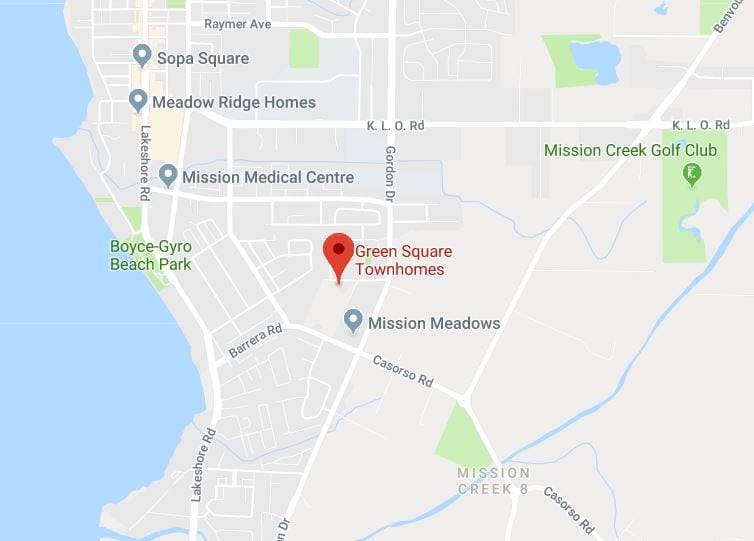 Green Square's showhome is Unit 11 on 3626 Mission Springs Drive. Our eminently approachable and friendly guide Sherry would love to welcome you in and show you around the place. We're open from 12 to 4 pm every day. If you were to come, we're certain we can demonstrate why the condos for sale here at Green Square are over 80% sold and counting, with a variety of satisfied residents already situated.
Why Green Square?
Green Square is the premier condo development in all of Kelowna. Developed by Troika Management Group, Green Square was designed with affordability and quality as the focus for families. We also wanted to facilitate a first-rate, sustainable community.
Other reasons to buy Green Square include:
Mission Living. As a development situated in the Lower Mission area, Green Square is close to a variety of amenities. Amenities such as the H2O Adventure and Fitness Centre, Pandosy Village, and serene Mission Creek.
Lake Living. Green Square is also close to the gorgeous Okanagan Lake, which is a beautiful body of water suitable for fishing, boating, playing on the beaches, and so much more.
Living in Community. At Green Square, we pride ourselves on being more than just a development. We're a community. Which is why we have a lovely community garden bringing people together to nurture it.
Contact Us
You can also register for even more information on our community or find Sherry's number and e-mail here.