Welcome to a new month, season, and quarter! We're thrilled to share this quarterly update, filling you in on all the progress our dedicated crews have made on Phase 10 construction – spoiler alert, it's been a lot!
Phase 10 construction is now approximately 40% complete!
Our construction team has been challenged with the ever-growing supply chain issues and less than ideal weather with lingering snow and a wet start to Spring. However, construction has not slowed down with CorWest adapting and remaining resilient through these challenges.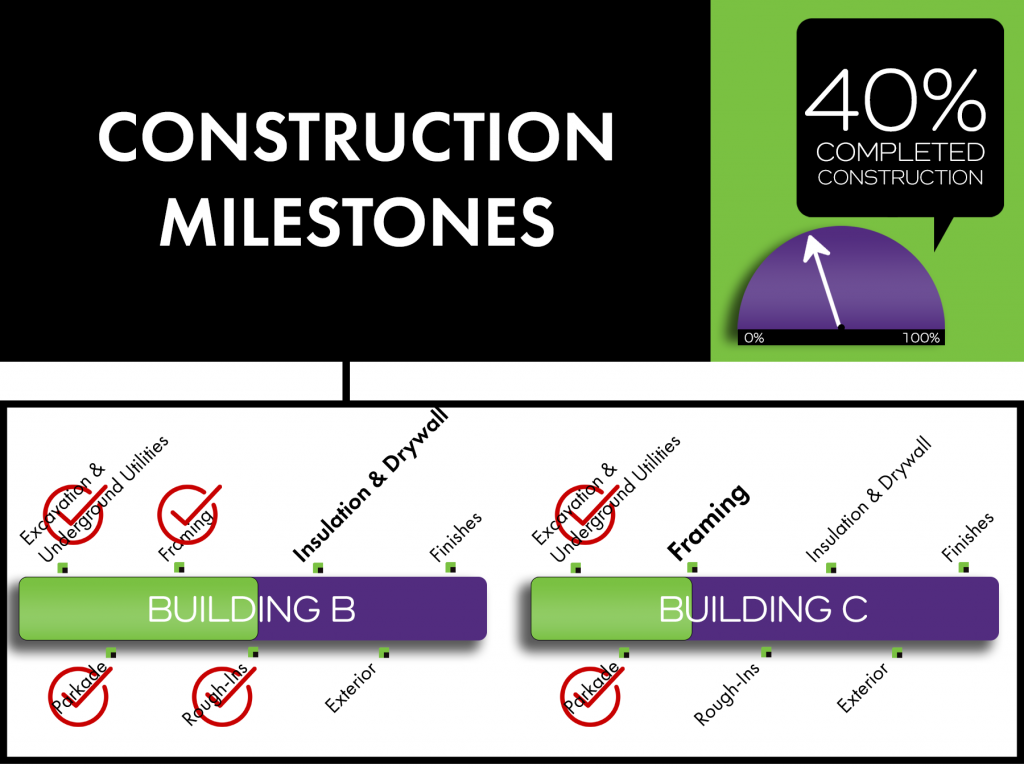 TO DATE
Thanks to an amazing effort from our framing contractor, Building B framing was completed in March. This allowed our crews to move onto rough-ins including mechanical and electrical. Rough-in work on Building B is anticipated to be completed shortly. Framing crews have shifted their focus to Building C and are currently working on level 4 framing.
NEXT UP
Crews will continue to work on the framing body of work on Building C which is estimated to complete by the end of April. Building B will begin to see a transformation inside with the installation of gypcrete, fire-stopping, and insulation.
FUN FACT
There is enough lumber and sheathing in these two buildings to build approximately 18 average single-family homes!
Stay tuned for our next construction update in Q3.