Here we are halfway through 2022, and as the old saying goes, time flies when you're having fun! As we freshly enter the 3rd quarter of the year, our excitement grows each and every day for the progress and transformation that is happening on site.
Phase 10 construction is now approximately 55% complete!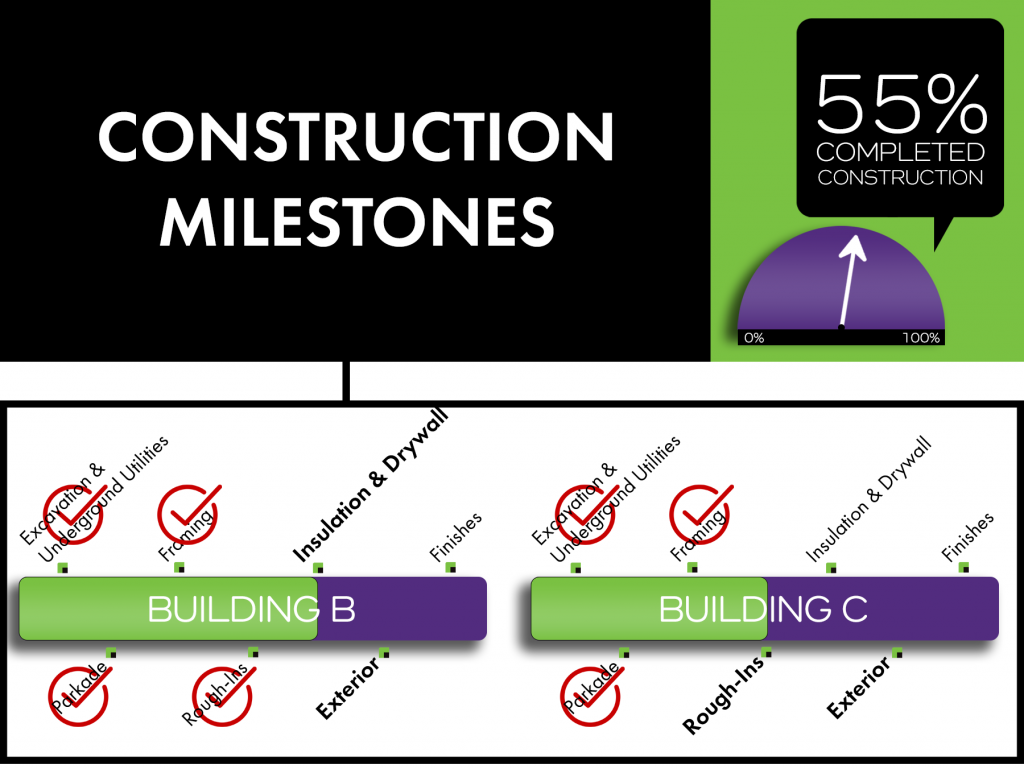 With our framing crews wrapping up and the bulk of exterior work complete, from the outside, you will notice little change on site going forward. However, the inside of both buildings is about to undergo a noticeable transformation. 
Our construction team continues to battle the ever-growing supply chain issues. CorWest has been diligent in keeping a pulse on materials and lead times and also coming up with creative ways to mitigate and manage these challenges. 
TO DATE
Building B has checked off many interior tasks with mechanical, electrical, and fire suppression rough-ins completed. Advancements on the exterior include installation of windows, exterior doors, vinyl decking, and building paper to prepare for siding.
Building C is now completely framed allowing our crews to follow Building B's progress with the initiation of mechanical, electrical, and fire suppression rough-ins, and roofing. Installation of exterior windows, doors and vinyl decking are all nearing completion.
NEXT UP
Crews will shift their focus to the interior elements as they work towards finishing fire-stopping and insulation in Building B, and all initiated rough-ins within Building C. Electrical distribution has arrived, and once connected Phase 10 will be on permanent power. 
FUN FACT
On an average day, we have approximately 65 tradespeople on-site, which equates to 2,600 crew hours per week!
Stay tuned for our next construction update in Q4.